Experience Choice, Friendship, and Fun
Cedar Lake Camp is one of North America's largest Jewish camps devoted exclusively to 12 through 14 year olds. We are conveniently located in Milford, Pennsylvania, 60 miles from Manhattan, on our beautiful twelve hundred and fifty acre tree shaded campus in the foothills of the Pocono Mountains. CLC is much more than an individual choice program with over 50 activities for campers entering 7th, 8th, and 9th grade—it's a gateway to independence, learning, Jewish community, and thrilling experiences.
Our Program
Our programs encourage individuality in a caring and accepting environment. Cedar Lake campers participate in six daily activities, including four electives of their choice, plus a recreation period, and a special program/athletics period. The end result is not only personal growth, lasting friendships, and a strengthened Jewish identity and connection to Israel, but also a summer experience that is most definitely worth writing home about.

A Day in the Life
Discover Cedar Lake Camp
At Cedar Lake Camp, no two days are ever the same. With over 50 activities to choose from, our 7th, 8th, and 9th graders are athletes, adventurers, artists, scientists, thespians, and more. When we mention freedom, opportunity, and independence, we mean it! Join us to figure out who you're bound to be.
A Day at Camp
Round Lake at Cedar Lake Camp
Round Lake is an inclusion program serving children and adolescents with, but not limited to, social communication disorders, ADHD, learning differences, and anxiety at Cedar Lake Camp. Our program is built upon a philosophy of opportunity and choice for all campers.
Our approach to inclusion ensures that campers who are part of the Round Lake program are fully integrated into the camp experiences at Cedar Lake. Campers enjoy everything that a traditional sleep away camp experience has to offer, while benefiting from additional support.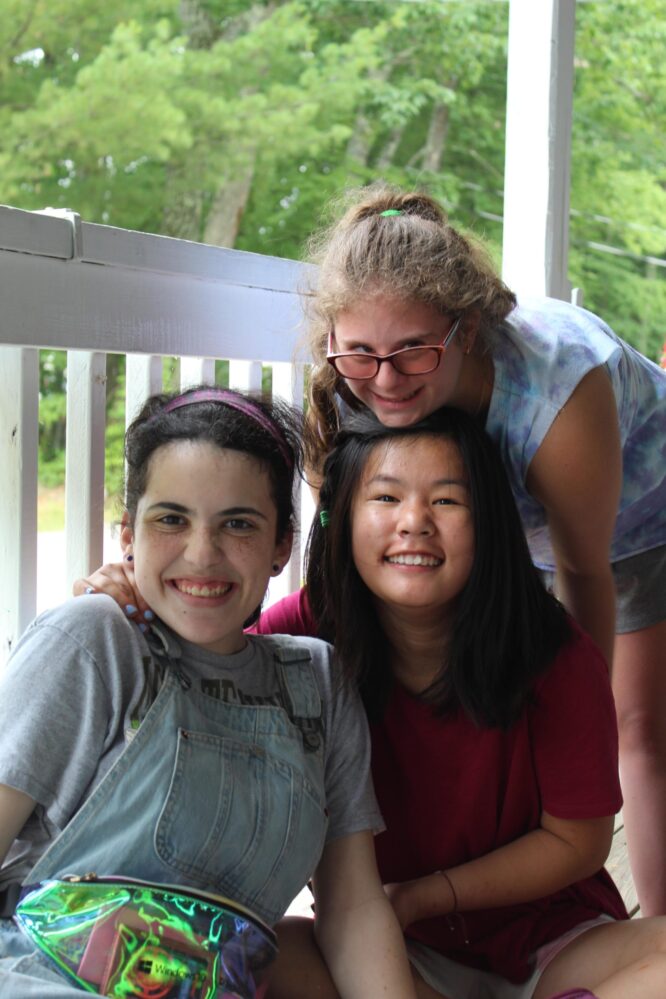 Machane B'Yachad at Cedar Lake Camp
Machane B'Yachad is a partnership program with Friends of Israel Scouts, Tzofim at Cedar Lake Camp. This unique overnight summer 'camp within a camp' is an immersive, unique, and fun-filled program that provides rising 7th, 8th, and 9th grade campers an Israeli experience in Hebrew.
At Cedar Lake Camp, Machane B'Yachad offers 13 days of overnight summer camp with all of the activities of a traditional summer camp plus activities that are unique to Israel Scouts. More than 50 diverse elective activities, such as swimming, basketball, gaga, boating, and arts and crafts, are offered in combination with scouting activities designed to bond the campers and deepen their knowledge of Israeli culture. This diverse, immersive program, run in Hebrew by Israeli counselors and Hebrew-speaking friends, will broaden campers' knowledge and use of Hebrew!